Delta Lake Newsletter: 2019-10-03 Edition (incl. SAIS EU 2019 Sessions)
This edition of the Delta Lake Newsletter, find out more about the latest and upcoming webinars, meetups, and publications. For this edition, we will also focus on the many sessions at Spark+AI Summit EU 2019 in Amsterdam. Please share this newsletter with anyone who would like to know more about Delta Lake!
Publications
With the release of Delta Lake 0.4.0, we have also published the blog Simple, Reliable Upserts and Deletes on Delta Lake Tables using Python APIs. A key feature of this release is the Python APIs - review the blog to see how you can get started with Delta Lake in minutes!
Webinars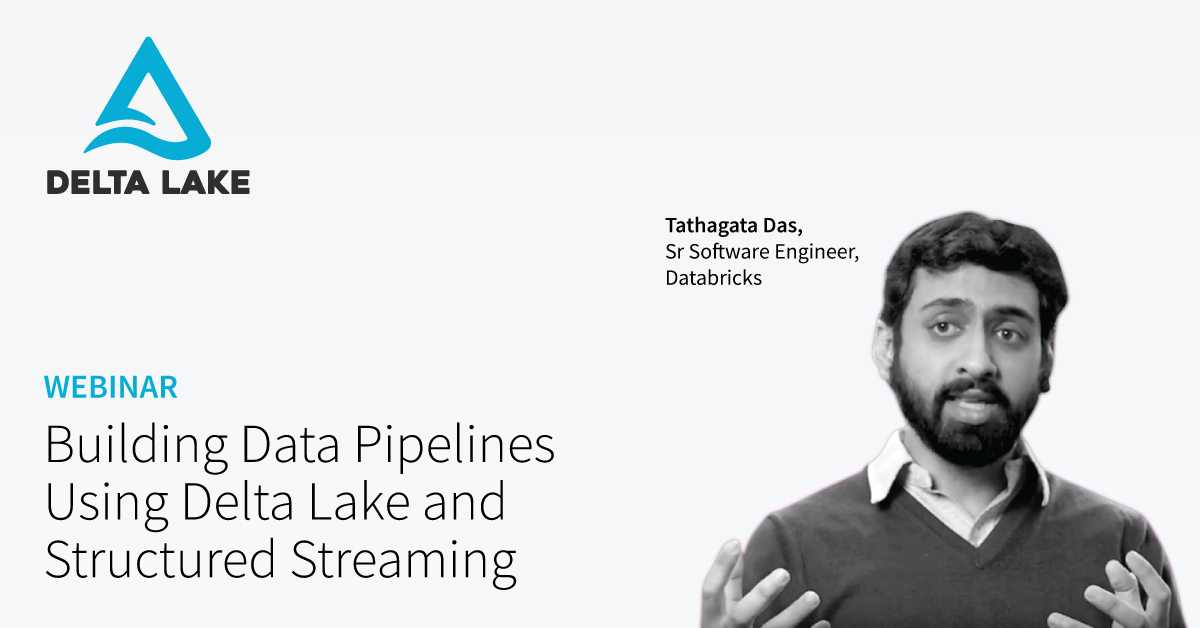 Our most recent webinar was with Tathagata Das on his insightful session Building Data Pipelines Using Delta Lake and Structured Streaming. Previous webinars that have a lot of great Delta Lake information include:
Spark+AI Summit Delta Lake Sessions
At the Spark+AI Summit EU 2019 in Amsterdam, there are a lot of great Delta Lake sessions!
Come join us for these and other great sessions and the fun events! Use the code "Denny20" to get a 20% discount!
Meetups and Events
Last week, we had a great Delta Lake session in Seattle, WA (United States) featuring Michael Armbrust presenting at Delta Lake: Open Source Reliability for Data Lake with Apache Spark™.

Featured here is Michael Armbrust speaking about Delta Lake and Judy Nash (organizer of the event at Salesforce Bellevue Offices) and Michael taking a picture with the Apache Spark cake! In the past month, we've had the following great meetups:
For the month of October, there are also the following Delta Lake meetups:
We are also planning more meetups - and if you're interested in presenting or hosting one, please contact us! If you have any questions about how to run a meetup please do not hesitate to ping us via the Delta Lake Slack #events channel.
If you have any questions or feedback, please do not hesitate to provide feedback on the #deltalake-oss Slack channel. Join the Delta Lake Channel (Register | Login) and join the Delta Users Email Distribution List today!
Thanks!
Denny Lee, Developer Advocate
Follow our authors on